Sparkle season is here, be it in glitter that decorates ornaments and cards, sugar crystals on cookies, twinkling lights, or even the sun shining on freshly fallen snow. We love a little bit of sparkle in our yarn too, and we want to share a few projects and patterns that use the sparkle variations of Red Barn Yarn yarns.
Wraps and shawls are wonderful accessories during the cooler seasons. From left to right: Flit & Flutter by Anne Kuo Lukito, Pinwheels & Vines Wrap by Catherine Pettiti, and Hartigan Wharf by Tanis Gray. Each of these use Llama Sparkle; Hartigan Wharf also uses our Worsted and Loopy Mohair. You can purchase these patterns via Ravelry download.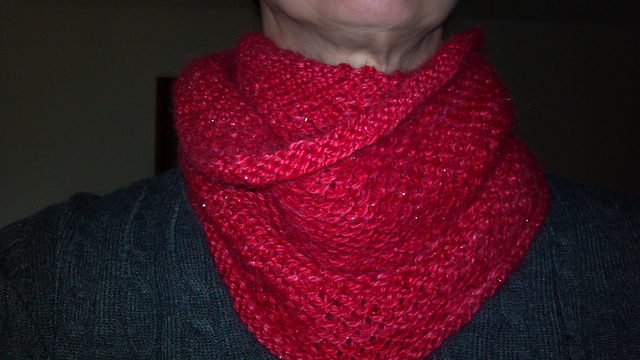 We love seeing our yarns worked up for yourself or as gifts.  Here are a few that caught our eye, and are certain to be eye-catching with the subtle sparkle! From left to right: Mori-neko's Sparkly Mitts in Sock Sparkle, lvs2run's Holiday Cowl and SmileyMuffin's Sparkle Fingerless Gloves, both in Llama Sparkle. The patterns that are used in all three of these projects are available for free.
Most of all, we want to wish you a wonderful holiday full of sparkle and shine! Cheers to a wonderful New Year and many more wonderful projects! Please feel free to share your projects in our Ravelry group or on our Facebook page and inspire others.